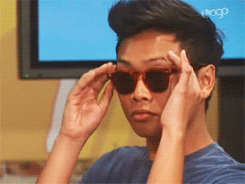 To my fellow readers, shit breaks loose and shade is thrown, but imma fuckin still write. This started out as a blog to help me vent out my emotions, and for you to have a good laugh about… read, don't investigate. That being said, I do sincerely apologize to anyone I may have hurt, IMMA fuckin bitch at times, but I am also human, if you can make a human error in a science experiment, you can also make a human error in life.
While we're still on the topic of opening up and expressing things, I want to say something to Mr.X (if you are reading this), I am sorry to have to write shit about you. I know, how could you Scarlet, you stupid whore? I guess, and I am saying this very roughly, I can't get you out of mind. I don't know what it is about you but every time I write about you, my heart beats faster, my palms grow sweaty, and I have problems breathing (wait could that just be a heart attack…YIKES). I thought that if I wrote shit and thrown some shade, I can get you out of my mind, but I can't, I just can't. You're a really great guy, and I know what you want in a girl, but sometimes, the best things are right beside you. Fuck these sentiments are seriously going to be the death of me.
With that being said, let's go on to our daily banter. So polos, and a construction guy outfit, if I didn't know any better Mr. X just came out of Fifth Harmony's "Work from Home" music video. As he walked past me in the gym and gave me an ever so slight smile, my eyes came out like one of those eyes in cartoons! So as I stood there recollecting my thoughts, I saw a shirtless guy (I think he was older) by his locker and damn he looked so fine. Muscular, lean, mean hottie machine. But no Scarlet, no, bad girl. Why hormones, why this agony. You know I have my guy friends, Mr.Cauliflour, Mr.Birth mark, and Mr.Sexy, who can be your best guy friend, but this guy was screaming "I'M HOT PICK ME…I'LL BUY YOU FLOWERS AND PICK YOU UP OFF YOUR FEET." I wonder if Mr.X has a body like that. I mean he could if he wanted…just wondering.
This blog is really a breather blog… wait for a two-part blog coming this weekend that will have some juice (mango juice), about me starting wayyyy back in 9th grade so stay tuned.